You're Invited: Tools of Resistance SEED Showcase
All are invited -- those new to SEED as well as SEED leaders and participants -- to a one-day SEED Showcase on "Tools of Resistance."
This workshop, hosted by the Bay Area SEED Network, will feature keynote talks by Dr. Eddie Moore, Jr., founder/program director of the White Privilege Conference, and Dr. Brenda Flyswithhawks, professor of psychology at Santa Rosa Junior College and SEED co-director emerita. They will explore the SEED model of personal and social transformation as a source of tools of resistance.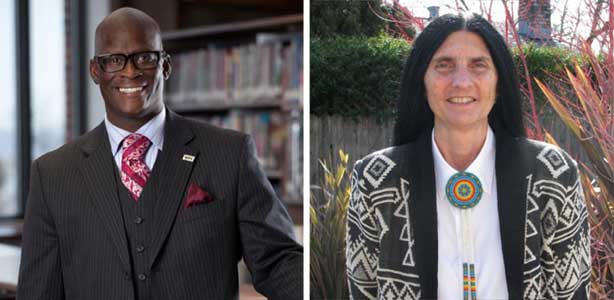 After each keynote, the audience will participate in further conversation with the speakers and each other through SEED circles, experiencing our methods of structured conversation that ensure all voices are heard.
Participants will also gain "tools of resistance"via information and materials from organizations that ally with a variety of marginalized groups. We will open and close the day with brief experiences of mindfulness practice.
Saturday, March 11, 2017
8:30am - 4:00pm

First Congregational Church of Oakland
2501 Harrison Street at 27th
Oakland, CA 94612
$35 for the event. This fee will help fund SEED New Leaders Week scholarships for educators from under-resourced schools and communities.
A box lunch is included with registration by March 1, 2017. Pre-registration is encouraged, although we will accept registrations at the door.
Comments
No comments made yet. Be the first to submit a comment