"White Privilege: Unpacking the Invisible Knapsack" Available Online to Public for First Time in Authorized Version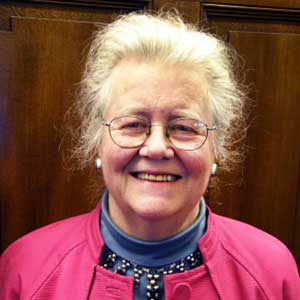 National SEED Project founder and anti-racism educator Peggy McIntosh is making her classic 1989 article, "White Privilege: Unpacking the Invisible Knapsack," available online for the first time to the public in an authorized version.
She is also posting the longer 1988 article from which it came, "White Privilege and Male Privilege: A Personal Account of Coming to See Correspondences Through Work in Women's Studies." Both pieces are offered together with her "Some Notes for Facilitators on Presenting My White Privilege Papers," in which she explains her intentions and offers suggestions for how to use her work in a classroom or other group setting. All of these articles may be found at the website of the National SEED Project.
Her "Knapsack" article is also available to registered users through the Perspectives for a Diverse America project of Teaching Tolerance.
Peggy McIntosh's papers on White Privilege are the ones most cited on the subject around the world, according to Google Scholar. Recent publications that have mentioned her work include the New Yorker (5/12/2014) and the Huffington Post (10/21/2014). She insists, however, that her work is "about my experience, not about the experiences of all white people in all times and places and circumstances."
SEED leaders are among the many who have found her White Privilege work clarifying and useful. Here is what a few of them have said:
Peggy's piece on White Privilege was transformational for me; it gave me a vehicle to understand my own experience and a way to communicate about race to colleagues, friends, family, and students, in a way that combined my individual experiences within the larger framework of institutionalized racism. Peggy's article on white privilege gave me the tools to break my silence regarding race, racism, and privilege.
— Mary Jo Merrick-Lockett, 10th Grade American History/Social Studies Teacher, Anoka, Minnesota
This notion of privilege [in "White Privilege: Unpacking the Invisible Knapsack"] shifted my understandings of antidiscriminatory work by offering a theoretical framework for viewing the dynamics and structure of oppression which helped me see ways to address the racial hierarchy without getting stuck in blame, as I had seen others do in addressing discrimination.
— Phyllis May-Machunda, Ph.D. Professor, American Multicultural Studies, Minnesota State University/Moorhead
McIntosh's White Privilege work is only one of many foundational pieces of SEED, which also incorporates writings by many other authors. This "scholarship on the shelves" (to use SEED Co-director Emily Style's phrasing) is combined with the "scholarship in the selves" — participants' own stories — to help them better understand how their experiences relate to social systems and how, by valuing these stories, we can use them as a powerful base for driving social change.
Comments
No comments made yet. Be the first to submit a comment