Welcome to the SEED Blog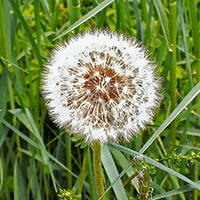 Welcome to the SEED blog, the latest piece of our growing online presence! Stop by regularly for news, insights, and motivation from SEED leaders, seminar participants, and others who inspire us to keep striving for educational equity and an inclusive curriculum.
We expect this blog to evolve with time and your feedback, but as any SEED leader will say, we must "trust the process"! Again, welcome!
This blog reflects SEED's unique approach to faculty and community-leader development. SEED differs from other diversity programs in that SEED leaders rarely lecture. Instead, they lead their own colleagues in experiential, interactive exercises and conversations. Everyone is invited to share from their own lives (the textbooks in the selves) to provide balance to the textbooks on the shelves. SEED asks educators and school community members to look inward at how we were schooled to deal with diversity and connection, as a necessary prelude to creating climates and curricula that more adequately equip students to do so.
Our posts here will highlight examples of some of the methods and frameworks that SEED leaders learn and bring back to their colleagues for local, monthly seminars
the idea of using our personal stories and experiences to illuminate systems of privilege and oppression;
the concept of curriculum as both a window into others' experiences and a mirror of our own;
and the engagement of allies from dominant groups in helping to break down patterns of oppression.
We will also share stories from SEED leaders and others about the impact SEED has had on them personally and within their schools and colleges.
Additionally, we will use this space to inform you of practical happenings with the SEED Project: where you can find us throughout the year at conferences and other events, how and when to enroll in New Leaders' Week, and more.
Comments