Welcome to the 3rd Session of our 30th Year!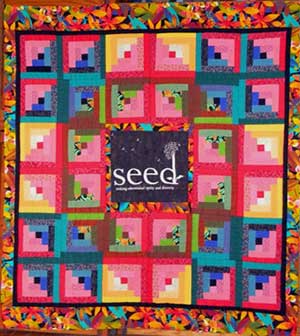 Today, we welcome over 50 participants to the third session of the milestone 30th year of SEED New Leaders' Week. They will spend their time immersed in multicultural SEED materials and methods, in preparation for leading SEED seminars in their own schools and communities.
During the week in Racine, Wisconsin, participants will:
meet with other new SEED leaders from public and private schools, colleges, and communities;
work daily in small groups with SEED's multi-ethnic staff of experienced educators;
engage in various interactive exercises and conversations to connect their own personal experiences of diversity, oppression, and privilege with an understanding of the systemic nature of privilege and oppression;
see how putting people at the center of their own professional development can more effectively nurture the growth and development of young people, community members, and colleagues.
learn how to create and facilitate local SEED seminars that similarly engage their own colleagues and community members, preparing them to create more gender fair, multiculturally equitable, socioeconomically aware, and globally informed schools, communities, and workplaces.
The staff of New Leaders' Week is looking forward to meeting this year's participants and continuing the SEED journey together. As much as we've prepared, we can't wait for our new participants to bring the other half of the curriculum--their own stories--into the work of the week (a description we take from Founding Co-director Emily's Style's observation in 1981 and 2014 publications that "Half the curriculum walks in the room with the students, in the textbooks of their lives").
Comments
No comments made yet. Be the first to submit a comment