Using SEED Methods to Build a Consent Culture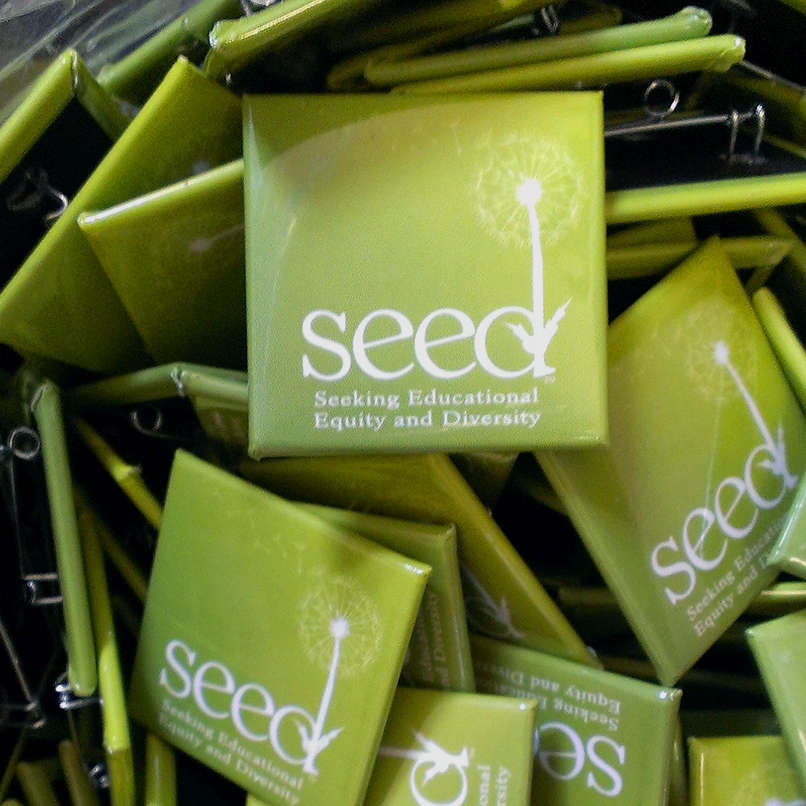 Several SEED leaders and staff will be leading two workshops in California showing how SEED methods may be used in social work practice and higher education to build a culture of consent.
University of Southern California (USC) SEED leaders Melissa Singh, Ed.D., Renee Smith-Maddox, Ph.D., and Anita Dashiell-Sparks, along with SEED Associate Director Motoko Maegawa, will offer the workshop January 19th in San Francisco at the annual conference of the Society for Social Work and Research (SSWR), addressing the conference theme of "Ending Gender Based, Family and Community Violence." In describing their session, they note the prevalence of gender based, family, and community violence across sectors and industries, including higher education. Movements to oppose such violence, such as #metoo and #ustoo, they say, could also have a longstanding impact on higher education, while campus officials must consider how to discipline abusive employees and avoid passing them on to another university. Faculty members could therefore play a pivotal role in changing norms and reducing the likelihood of such violence.
USC's SEED leaders have used SEED techniques to hold conversations with fellow faculty around addressing these issues on campus. SEED's unique introspective and interactive methodology involves reflecting on lessons learned from telling stories about our lived experiences, privilege, and empowerment, in order to gain a commitment to change. SEED trains individuals to facilitate ongoing seminars within their own institutions and communities, using these methods to put in place an ongoing constructive conversation about sometimes polarizing issues, making communities more competent to deal with crises when they do occur. At the SSWR conference, the SEED leaders will use these tools to create a brave space for engaging in a critical conversation about gender based, family, and community violence. They will engage the audience in self-reflection and interpersonal dialogue around the following questions:
What do we learn from empathetic listening and sharing our stories?
How can we recognize and validate the data and scholarship gathered through our experiences?
How does learning in this capacity allow us to think more critically about the impact of our actions and choices?
How can we learn from seeing our experiences reflected in the experiences of others? How do we learn and discover things that we did not know or understand through others?
How can we contextualize the historical, systemic, and institutional dynamics of power, privilege, and oppression in our research?
By exploring these questions, they hope to help participants increase awareness about sexual harassment; define a "culture of consent"; understand ways of creating a culture of consent; practice the ways of engaging in a consent culture; and consider the effects of emotional, psychological, cognitive, verbal, and physical contact. The session will be Saturday, January 19, 2019, from 4 to 5:30 p.m., at the Hilton San Francisco, Union Square 23/24 Tower 3, 4th Floor.
Singh, Smith-Maddox, Dashiell-Sparks, and Maegawa will also be holding a workshop January 17th in Los Angeles at USC itself, as part of USC's Diversity, Equity and Inclusion Week, that will use SEED methods as a step towards creating a culture of affirmative consent at USC. They will be joined by SEED staff member Loren Moye of San Francisco Day School.
If you are an educator, social work professional, community leader, or other individual interested in becoming a SEED leader and holding SEED seminars in your institution or community, learn more and apply now.
Comments
No comments made yet. Be the first to submit a comment