Teacher Shares How SEED Increased Diversity, Retention, Teacher Engagement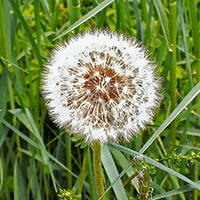 Andrea Shaffer, a teacher at the Chicago Waldorf School, recently wrote to us about the personal and institutional impact of the SEED seminars she and her fellow SEED Leader Jenn Zielinski have been offering to both faculty and parents for several years. Here's what she said.
I wanted to give you some good news about our progress at the Chicago Waldorf School. I am daily and endlessly grateful for the SEED training, the work, and to Gail Cruise-Roberson, Jondou Chase Chen, and Emmy Howe. Jenn and I have run SEED seminars for the faculty now for three years, and for the parents for two. Currently we are at 85 percent participation for our faculty and next year we hope it is 100 percent. The group of parents last year was all White women, but this year we have several men and several women of color.
There were many reasons to engage in this work, but for the board and leadership of our school it was often framed as a retention issue, since most of our African-American families were leaving after one year (hurts to even type that), and our racial diversity numbers were low.
I am happy to say that our racial diversity numbers have increased, and although the numbers are still being crunched, we are not facing the retention issue with families of color that we have in the past. Further, in a weird twist of fate, our lower classes were under-enrolled and so we opened them up to families and exceeded the cap amount of financial aid. This was like a breath of fresh air, and again, increased diversity, not only because those who came were diverse themselves, but because that diversity drew many others who care about diversity.
Practically, we are also recognizing and capturing more areas of diversity in our community, including counting immigrant families, different family structures, and even the transportation status of families. As a faculty, each level makes time each week to share resources, class discussions, questions, and student concerns around diversity and inclusion. Our faculty is so much better about talking to each other about difference and inclusion. Many parts of our curriculum are in transformation, but people are happy to take up the work and there is a lot of enthusiasm.
It's a challenging time right now. But I wanted you to be reminded of the excellent work you do, now and for the future.
For me, personally, the school is a place I can feel better about working in -- all because the SEEDs are planted. In my second-grade class, I have four African-American boys and five children who speak English as their second language. The families are very appreciative of this richness of family experience in the classroom.
My class play this year was one I wrote adapted from "The Hummingbird," a fable told by Wangaari Maathai, and afterwards, our Ethiopian family offered a feast and the coffee ceremony. It was wonderful. We are going to do a whole play in sign language next year. I love my job again.
Apply now to SEED New Leaders Week to experience SEED for yourself and bring it to your school or community.
Comments
No comments made yet. Be the first to submit a comment