SEED Summer Staff Member Pens Young Adult Novel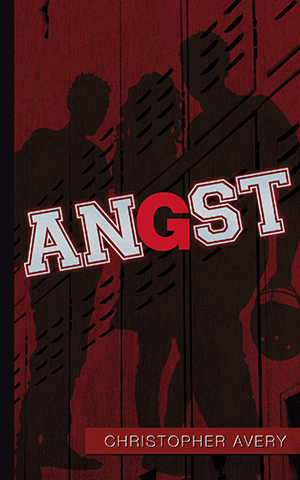 SEED Summer Staff Member Chris Avery, director of community life and an eighth-grade history teacher at The Haverford School, has just published a young adult novel.
Angst "is an inspiring youth novel, detailing the exploits of three teens navigating and overcoming the travails of high school," he says in an interview at the publisher's website.
He wanted his book to "help young people become self- empowered," he adds, explaining:
Few of today's novels have positive role models or a message of hope for readers. As a father of three teens, I am constantly amazed by the stories shared and challenges they and their friends encounter. . . . I hope Angst provides a roadmap for a possible path to navigate their landscape.
You can read the first chapter free via the publisher and also purchase it through them (or via Amazon).
Avery first attended SEED in 2007, and was asked to join the summer staff in 2008 to help train new SEED leaders. Additionally, he has led local SEED seminars at his school and trained over 100 participants. He was recently selected as one of the 10 finalists for the 2014 Teaching Tolerance Award for Excellence in Teaching.
Comments
No comments made yet. Be the first to submit a comment