SEED Highlighted in Independent School Magazine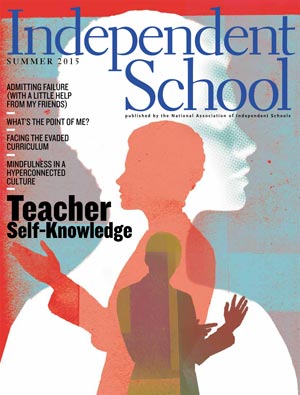 The Summer 2015 issue of Independent School, on the theme of "Teacher Self-Knowledge," was encouraged by SEED Founder Peggy McIntosh and SEED, writes editor Michael Brosnan, and contains several pieces by McIntosh and other SEED leaders.
In McIntosh's essay, "Teacher Self-Knowledge: The Deeper Learning," she begins with her own experience in school and shows how this influenced the development of SEED. She offers a glimpse of SEED New Leaders' Week and "the experiential method of testimony and listening" it contains. We hope you'll take the time to read it at the Independent School site.
The issue also offers essays by long-time SEED leaders and staff, originally published by SEED on its leaders' website, and now available to the public on our site here:
Comments
No comments made yet. Be the first to submit a comment