SEED Happenings at the People of Color Conference This Week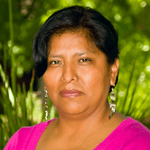 Going to the National Association of Independent Schools' People of Color Conference (POCC) this week? Catch a session with SEED leaders, attend the book signing for the new Diversity Work in Independent Schools (which includes a contribution about SEED), or just be on the lookout for SEED leaders so you can chat or say hi.
SEED staff member Ruth Mendoza and SEED leader Justin McLean and will be joining their colleagues Rashna Mehta and Chaitali Thakar of Meadowbrook School of Weston (Mass.) for "AWARE: All Working at Racial Equity," on Friday, December 6, Session C, 3:00 to 4:15 p.m. The program description explains:
Learn about an independent K-8 school's journey in creating a multicultural school environment, which began with the idea of students of color affinity groups and expanded into a curriculum we call AWARE in which every single classroom at the school is committed to engaging in personal development and courageous conversations around race. Faculty professional development played a key role in allowing this process to continue. We are eager to share our resources and strategies, obstacles and how we tackled them. We welcome audience participation.
Ruth has kindly shared with us some thoughts on how this ties in to their work with SEED:
As we continue to educate our community at large on why having race-based affinity groups as well as intentional and meaningful discussions around race are essential and necessary to meet our school's mission statement, our community has benefited immensely from having SEED seminars for faculty and staff as well as parents. They provide an open, welcoming space for us to look at who we are as individuals and how we, as a collective, impact our school's mission through our views and actions. SEED has allowed us to engage in otherwise challenging topics including race, gender, and class. It has been our experience that after each SEED seminar, participants often share how a particular topic has challenged their thinking and brought them new understanding. This continual evolution of knowledge has allowed our group, whether faculty/staff or parents, to a new place in terms of braking down walls held, unconsciously or otherwise, by stereotypes that they can now name.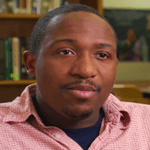 In addition, SEED staff member Chris Avery, Director of Community Life at The Haverford School (Haverford, Penn.) has a piece in NAIS' new Diversity Work in Independent Schools, about his and his school's experience with SEED. He will be joining the other authors of the book on Friday, December 6th from 9:00 to 9:45 a.m. in the Potomac Ballroom Foyer for a book signing. Please stop by!
Comments
No comments made yet. Be the first to submit a comment