SEED Founder Peggy McIntosh to Keynote Shepard Symposium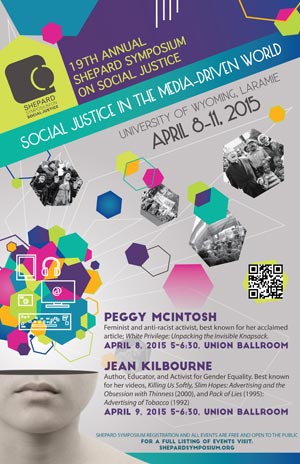 SEED Founder Peggy McIntosh will be one of two keynote speakers for the 19th annual Shepard Symposium on Social Justice, April 8-11. Her talk will be Wednesday, April 8, at 5 p.m. MDT and may be viewed live online, as well as in person at the University of Wyoming.
The second keynote will be given by Jean Kilbourne, best known for her work on images of women in advertising and her critical studies of alcohol and tobacco advertising. Her talk will be on Thursday, April 9, at 5 p.m. MDT.
McIntosh is also an associate director at the Wellesley Centers for Women at Wellesley College, SEED's parent organization, and Kilbourne is a senior scholar there. To listen to their speeches online, visit the Shepard Symposium website at the time of their talks, and look for the live streaming link.
The annual Shepard Symposium began in 1997, and is now a major national conference "seeking to engage participants in discussion and analyses of strategies and actions that can eliminate social inequality." It was renamed the Shepard Symposium on Social Justice in 2002, "honoring the work of the Shepard family and the memory of their son, Matthew Shepard, a former UW student and social activist." Past speakers have included Anita Hill, Johnny Cochran, Morris Dees, Ronald Takaki, Rubin "Hurricane" Carter, the Brown Sisters, and Sherman Alexie.
Comments
No comments made yet. Be the first to submit a comment