SEED Founder Peggy McIntosh Honored by National Center for Race Amity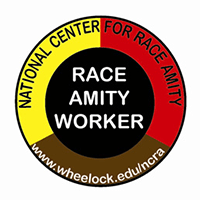 We're excited to announce that SEED Founder Peggy McIntosh will be an inaugural recipient of the Race Amity Medal of Honor from the National Center for Race Amity.
She will receive the award at the Gala Dinner Event of the National Race Amity Conference — and we hope some of you will attend to celebrate with her. You may register for the Event without registering for the whole conference, if you choose.
Date: Friday, November 1, 2013
Time: 6 p.m. reception, 7 p.m. dinner
See raceamity.org for further details and registration information.
The full list of honorees is:
Dwight W. Allen – Educator
Ken Burns – Filmmaker
Xernona Clayton – Civil Rights Leader and Television Executive
Thomas Menino – Mayor of Boston
Luis Murillo – Governor, Choco, Colombia
Peggy McIntosh – Educator and Equity Advocate
Deval Patrick - Governor of Massachusetts
Colette Phillips – Public Relations Executive
William Winter – Former Governor, Mississippi
Congratulations to Peggy!
Comments
No comments made yet. Be the first to submit a comment