SEED Directors to Facilitate Workshop at Boston College's Diversity Challenge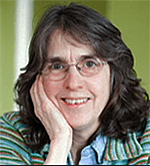 SEED Co-director Emmy Howe and Associate Director Gail Cruise-Roberson will be facilitating a workshop at Boston College's 14th Annual Diversity Challenge: Racial or Ethnic Discrimination across the Lifespan this Friday, October 24, from 2 to 3:30 p.m.
The experiential workshop, on "Racial Literacy and Schooling," examines the importance of conducting racial dialogues with skill and sensitivity. It is based on the belief that racial literacy can be learned with study and practice, and those who practice racial literacy in schools can positively impact learning outcomes for all students. The structured activities in the workshop are part of a repertoire of skills used by SEED, which has been teaching diversity and facilitation to teachers, administrators, and parents for 28 years. Participants will share their own stories around race and explore methods for incorporating ongoing dialogues in their own groups, schools and institutions.
The Diversity Challenge is a program of Boston College's Institute for the Study and Promotion of Race and Culture (ISPRC),
and addresses "a racial or cultural issue that could benefit from a pragmatic, scholarly, or grassroots focus." It includes a variety of panel discussions, workshops, poster sessions, and presentations by invited experts in education, administration, research, mental health, and community activism.
We hope to see some of you or your colleagues there!
If you plan to attend, we also hope you'll take time during Friday's Poster Session I Luncheon to see the work of Linda Charmaraman, Ph.D., a colleague from our parent organization, the Wellesley Centers for Women. Her poster is on the "Impact of Stereotyped Media Portrayals on Asian American and Latina Women."
Comments
No comments made yet. Be the first to submit a comment