Meet SEED at the NAIS Annual Conference This Week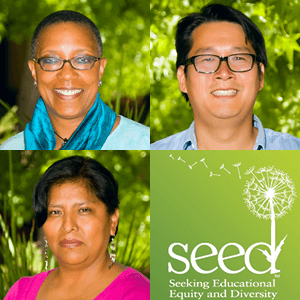 SEED is proud to be a sponsor of the National Association of Independent Schools Annual Conference -- Dare to Explore and Discover, this week in Orlando, Florida. If you'll be attending, please stop by the SEED booth, #531, staffed by Associate Directors Gail Cruise-Roberson and Jondou Chase Chen, along with Staff Member Ruth Mendoza.
If you're new to SEED, we hope you'll take this opportunity to learn more about us. We offer a range of content, methods, and strategies for facilitating deep ongoing dialogue on often challenging issues related to creating more gender fair, multiculturally equitable, socioeconomically aware, and globally informed education and communities.
If you've been part of a SEED seminar in the past, come see some of our new materials and ways of connecting with each other, and say hello to old friends.
Comments
No comments made yet. Be the first to submit a comment