Massachusetts Towns to Host SEED Workshop for Black History Month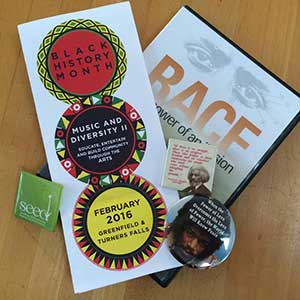 The towns of Greenfield and Turners Falls, Massachusetts, are turning to SEED for one of their Black History Month events.
SEED Leader Don Wright will be holding a free SEED workshop that provides an opportunity for individuals to look inward through self-reflection and ​structured conversation in a safe, facilitated environment. Participants will share their own experiences ​of race ​and listen to others, ​in a process which encourages respect and honesty. SEED Co-director Emmy Howe​ will co-facilitate.
Date and time: Saturday, Feb. 20, 1 to 4 p.m.
Place: Brick House Community Center, Turners Falls, MA (Directions)
RSVP: 413-835-1390, or riverculture@gmail.com
We look forward to being part of the region's celebration of Black History Month, and encourage you to check out the many other local events for the month at The Recorder.
Comments
No comments made yet. Be the first to submit a comment