Know Where You Are Going Before Building the Road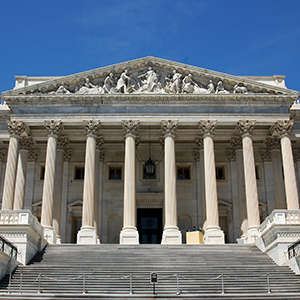 Sixty years ago this Saturday, the U.S. Supreme Court in Brown v. Board of Education struck down racial segregation in schools.Despite that vital step, schools did not then necessarily create environments that gave equal opportunities to all students.
In his essay below, SEED Leader and school administrator Alvin Crawley offers his thoughts on how SEED helped create systemic change in his school district to address the racial achievement gap.
Know Where You Are Going Before Building the Road
Alvin L. Crawley, Ed.D., Superintendent of Schools, Alexandria, Virginia. Formerly Deputy Chief, Academic Programming, Office of Special Education, District of Columbia Public Schools
Essay written 2012
For our society to achieve its highest aspirations, and our country to succeed in a globally competitive environment, we must be unrelenting in our efforts to reach and teach all students. For these efforts to succeed, we must hold each other accountable, as assessment and change begin with us. My own change commenced unintentionally several years ago, when I was the Assistant Superintendent for Student Services in the Arlington, Virginia Public Schools. I was approached by a colleague who asked if I would be interested in attending a week-long professional learning opportunity in California called SEED — Seeking Educational Equity and Diversity.
With a bit of skepticism about missing a week of work, I asked several questions about the content of the training, the expectations, and the anticipated follow-up. What I did not ask but was curious about was why was I, an African American man, being singled out to attend SEED training. Had I said or done something that left the impression that I needed diversity training?
Despite my reservations, I decided to attend. The experience was one of intense conversations, with thought-provoking activities related to gender, sexual orientation, oppression, privilege, and racial identity development. We had general and focused discussions around the many "isms" including: sexism, racism, and ageism. SEED training opened my overall vision as an educator to its core.
The experience ignited a sense of urgency about effecting change across and within my school district to bring quality education to all children. During the following year, our team led an Administrators SEED seminar, with 25 participants exploring relevant issues that impact the education of students and our interactions with each other. This experience provided first-hand knowledge of how important it was to have school leaders as participants and stakeholders in SEED. What in retrospect is obvious was revealed: systemic change requires leaders who have a heightened awareness of how different institutional policies, practices and behaviors can not only encourage student achievement, but also undermine achievement.
Without question, SEED training helped us develop a vision and build a pathway to staff professional learning experiences that are crucial for systemic change.
Two years later I was asked to co-lead a cultural competence initiative in the school district. My SEED training was invaluable in developing the foundations for what has become one of the most sustained and comprehensive professional development initiatives undertaken in my former school district. In fact, thus far the initiative has reached all administrators and teaching staff members in over three fourths of Arlington, Va. schools. Without question, SEED training helped us develop a vision and build a pathway to staff professional learning experiences that are crucial for systemic change.
Most discussions of the achievement gap are focused on race. New data provide evidence that economic disparity is also a major variable in the achievement gap. In February, 2012, a New York Times article reported that there have been real gains made in closing the racial achievement gap. However, data also revealed a widening of the achievement gap based on family income. The principles that come straight from SEED can play a vital role in helping educators understand the impact of economic and racial disparities in the education of our students.
In 2010, I was asked to participate in a multi-authored project on the achievement gap and cultural competence. A book was the result: Gaining on the Gap: Changing Hearts, Minds, and Practice. All authors were SEED trained. In addition to myself, authors included the colleague who invited me to participate in SEED; a retired teacher; the Arlington Public Schools minority achievement coordinator; a former superintendent of schools; and a parent advocate. The important discussions in developing the book showed the impact of SEED on us at the individual, professional and institutional level.
As with the cultural competence training, I believe that the impetus for SEED training is to reach and change hearts, minds, and practices of the people who directly and indirectly are responsible for ensuring that all children receive a good education. We are all leaders in the work.
The journey continues and SEED helps pave the way.
Comments
No comments made yet. Be the first to submit a comment