Extending Black History Beyond February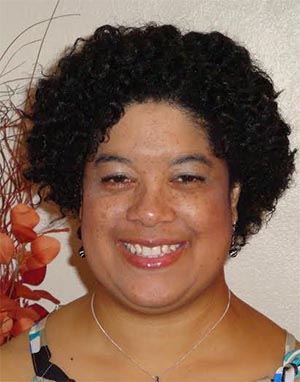 Guest author and SEED Leader Evelyn Gilliam writes: "I taught Multicultural Studies at Ladue Middle School with Ladue School District (St. Louis, Mo.) when I did this project. I am currently an Instructional Facilitator with the Ritenour School District (St. Louis, Mo.) and I continue to use SEED themes and information in doing equity professional development during this (14-15) school year."
One way I extended the Black History conversation beyond February (when I taught Multicultural Studies in the 2012-13 school year) was to focus on quarterly themes. One of the themes was "Cultural Conflict." Within that theme, we examined the Civil Rights Movement in the United States as well as the role race and ethnicity has played over the course of this country's history and the world.
The students had to produce two pieces during this unit. For one piece, the students had to research a specific event during the civil rights movement (Montgomery Bus Boycott, Children's March, etc.) and share how that event helped to change (as well as who primarily benefited from the changes) the culture of the U.S. as a whole. We used the "A Time for Justice" unit from Teaching Tolerance as a basis for the Civil Rights portion of the unit.
The other piece students created during this unit was a presentation that examined a current conflict. The students studied the history of the conflict and determined what caused the conflict and how that conflict impacts our current community (local or global). Students examined things like gang violence, domestic violence, religious conflicts, and the effects of poverty. For most of the students these projects were windows into other lives and cultures.
The information, resources, and strategies I gained at SEED New Leaders' Week helped me shape the lessons to include some Serial Testimony, and structure dialogues to provide windows into other cultures and some mirrors for students who had family connections to some of the events we studied. It also allowed me to provide a window for the students through my family story (my mother taught in Natchez, Miss. in the early 1960s).
Many of the project outcomes led students to common themes of lack of education, racism, religionism, and need breeding greed. Students focused on issues with both positive and negative outcomes. As a class, we discussed the importance of understanding cultures and how to bring that understanding to daily interactions. These projects and discussions barely scratched the surface (these were 7th and 8th grade students), but they did allow students to begin to have some SEEDy conversations regarding beliefs and behaviors and what they could do even at 12 and 13 years of age to combat stereotypes and interrupt cycles of oppression.
Comments
No comments made yet. Be the first to submit a comment