Elliot Rodger as Window and Mirror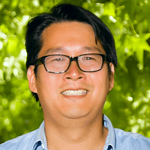 By SEED Associate Director Jondou Chen.
This is hard. It's been several weeks since Elliot Rodger's hate-induced rampage that killed six people and left 13 more injured in California; a rampage preceded by a series of videos and a manifesto declaring his hatred of women. The news coverage and response were almost immediate. Hashtag activists and political pundits ran with the story, initially leaving me thinking that there was nothing more that I might add. Yet the uneasy feeling that always strikes me in such situations wouldn't leave. In fact, it was growing.
It started with my chagrin that there was little discussion on the first three victims being Asian American men. I then felt guilty and male-privileged that I was frustrated about feeling invisible instead of empathizing more wholly with #YesAllWomen, the grassroots Twitter campaign that emerged in the aftermath of the killings to raise awareness of the pervasive misogyny in our society. Reading Rodger's 141-page manifesto, my chagrin and guilt turned into shock as I witnessed a mirror more than window — something that reflected part of myself back to me. Elliot Rodger isn't the first person I've ever heard with misogynistic and anti-Asian sentiments. In fact, I know that I not only internalized those feelings of both dominance and oppression, but that at times I expressed them, believing them as matter-of-fact corollaries of "win lest you lose," to quote Peggy McIntosh.
Of course, my own life has taken a markedly different trajectory than Rodger, in large part because of my commitment to shifting my own and others' paradigm. SEED has played a large role in giving me the framework, the language and the methods to facilitate challenging conversations that help create that change. My work around my own gender and racial identity continues. With a half-Asian child of my own on the way, what is the world we envision and what is the work that we're willing to put in for the next generation?
Comments
No comments made yet. Be the first to submit a comment