Deadline Extended: ReSEED 8 for Trained SEED Leaders
We have extended the application deadline for ReSEED 8, our weekend for previously trained SEED leaders! We will now be accepting applications through January 31, 2019, for the ReSEED to be held April 12 to 14, 2019, in Seattle, Washington. We invite you to join us at ReSEED to revisit, renew, recharge, and recommit to working for a more just community.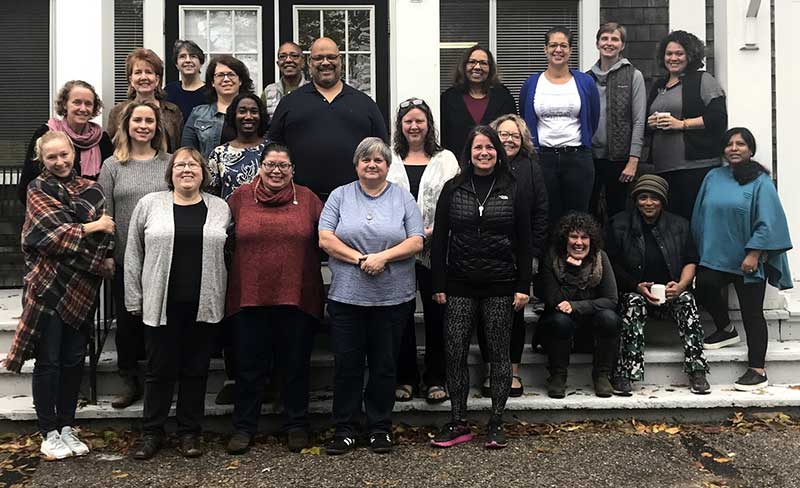 ReSEED 7 Participants
Date: April 12-14, 2019
Place: Seattle, WA
Who: SEED leaders who have completed New Leaders Week
Equity work continues to be critical in schools, organizations, and communities, and we look forward to working with SEED leaders to hone their skills further. If you have completed SEED New Leaders Week, we invite you to consider joining us at ReSEED to revisit, renew, recharge, and recommit to working for a more just community.
Previous ReSEED attendees have told us:
"I feel refreshed and revitalized. What worked was being brought back to the role of participant, with the ability to see into the facilitator experience through generous transparency."

"A re-awakening to SEED principles that I really needed as I begin my 4th year facilitating a SEED group. Rejuvenating!"

"It both reminded us of what we had already learned (and may have forgotten) from New Leaders Week, and added new and innovative topics and strategies."
Admissions are on a rolling basis, and we recommend that you apply sooner rather than later. We do not anticipate being able to accept all applicants. We cap our ReSEED sessions at 15 people so we can work in depth with each of our trained leaders. SEED co-directors will select participants based on a review of applications.
The cost is $1,400/person, which will include food and accommodations (three days and two nights) but not travel costs.
Because of the extended deadline, you must pay the $1,400 amount in full by February 15, 2019. If you must withdraw, $800 will be refunded if you do so on or before March 1, 2019. No refunds will be made after that date. Information on how to pay will be sent upon acceptance.
We currently have limited partial scholarship funds of up to $800 available. Please indicate on your application if you are interested in learning more about these.
If this session time does not work for you but you are interested in a future session, please let us know (info@nationalseedproject.org) and we will keep you posted.
(If you have not yet attended SEED New Leaders Week to become a SEED leader, learn more and apply for that here.)
Comments
No comments made yet. Be the first to submit a comment