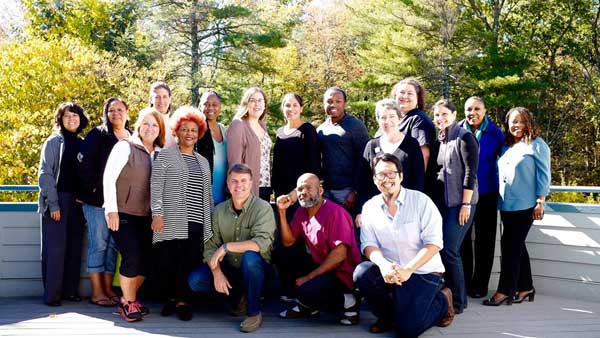 ReSEED 5, for previously trained SEED leaders, was held July 1-3, 2017, at our long-time training site in California. We will be announcing future dates shortly.
This coming year (and new administration) presents a very important time for SEED leaders to regroup and think about how they will continue to do equity work and stay safe. If you have completed a year of facilitating a SEED seminar, we invite you to consider joining us at ReSEED to revisit, renew, recharge, and recommit to working for a more just community.
(If you have not yet attended SEED New Leaders Week and are looking to do so, learn more here.)
If you cannot attend this ReSEED, but are interested in future sessions, please let us know and we will keep you posted.

ReSEED attendees have told us what the event has meant to them:

ReSEED was a reliving of one of the most inspirational weeks of my life, where my passion for equity was validated, enriched, and lifted to a higher level of commitment. This came at an important point in my life as an educator, mom, and community member. I feel refreshed and revitalized. What worked was being brought back to the role of participant, with the ability to see into the facilitator experience through generous transparency.
---

A re-awakening to SEED principles that I really needed as I begin my 4th year facilitating a SEED group. Rejuvenating!
---

ReSEED has been an opportunity to refresh my personal and facilitator experience — a deepening of both reflection and practice to use in my SEED group and a deepening of my understanding and appreciation of myself and others.
---

It both reminded us of what we had already learned (and may have forgotten) from New Leaders Week, and added new and innovative topics and strategies.
---

Transformative! Challenging! Rejuvenating! Being in community with experienced SEED facilitators has provided inspiration and, more importantly, tools to take back to my school to revamp my program.
---

A tremendously worthwhile experience. I have been re-energized and empowered. I have a renewed commitment to the work.